Hello everybody !
Today i will show you a guide of different things in server, things that u might wonder about. So please follow the guide and enjoy !
---
1.
Spellbooks and Prayer Switch
Spellbooks, it is very easy i will show you with pictures.
Acient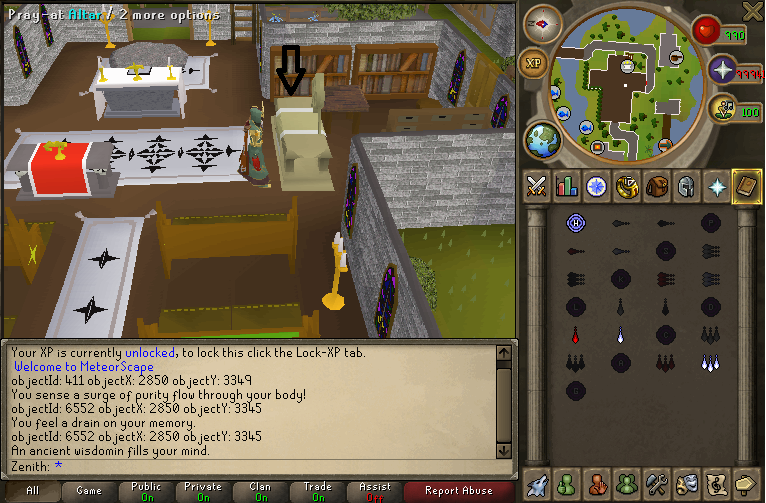 Lunar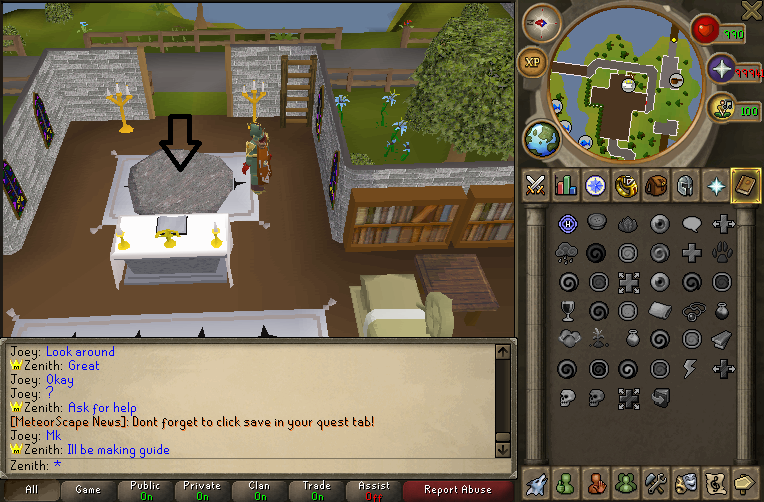 Regulare just press one of the altars until u have it.
---
Prayer

Turmoil, SoulSplit
---
Gloves
Press the Portal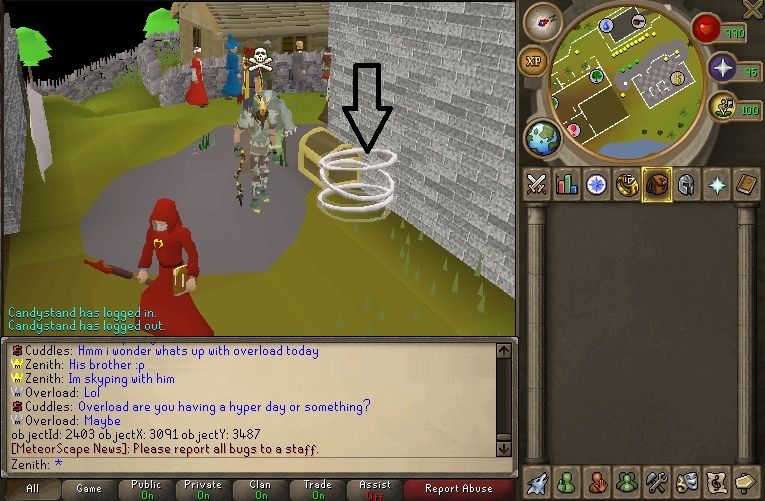 And kill every monster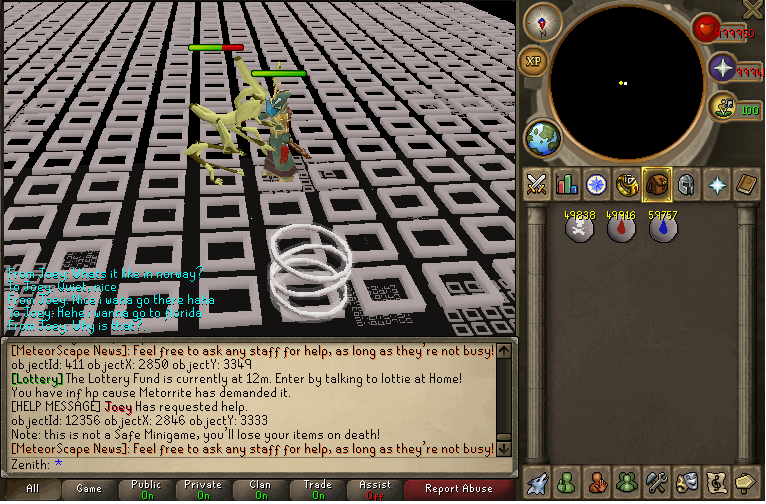 And recive the gloves in the chest
And there u get ur gloves
Or you can go to PestControl, how to get there is to press the teletab that says : Minigames Tele, then press PestControl.
To see the price click on Void Knight under Exchange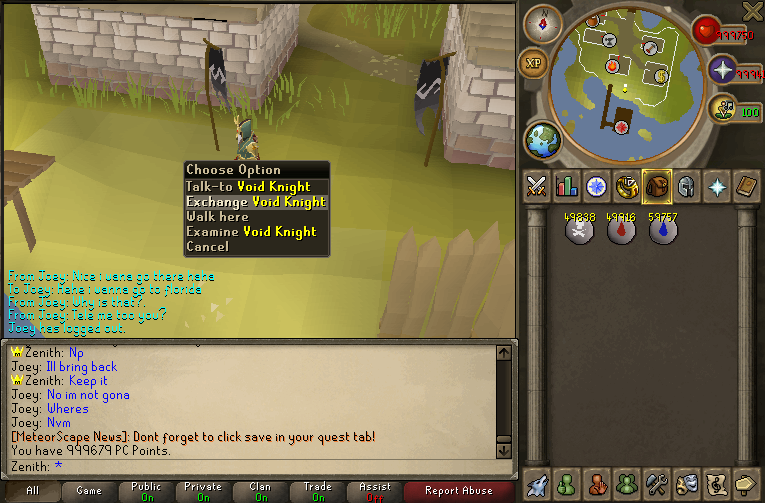 And when u have collected ur points then go and click on Exchange again and buy one of these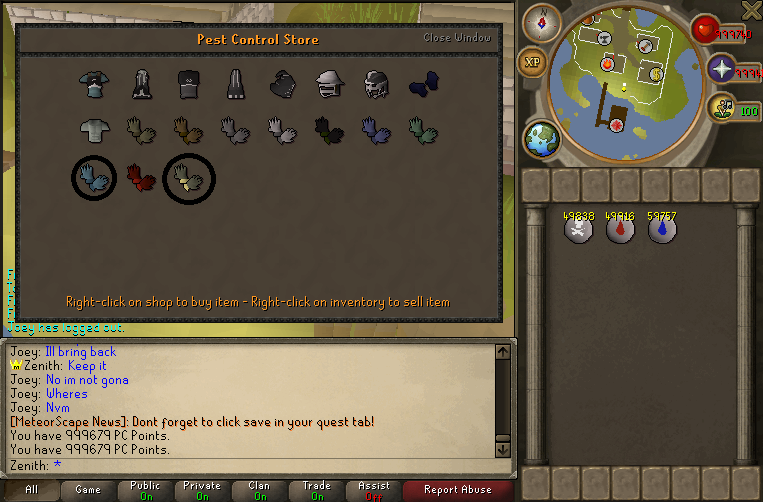 That is how u get your gloves
---
Traning
First, the easiest one ! Rock grabs, how to get there is by clicking on Monster Teletab in your Spellbok and then rock crabs. Now it is just to train like a baws !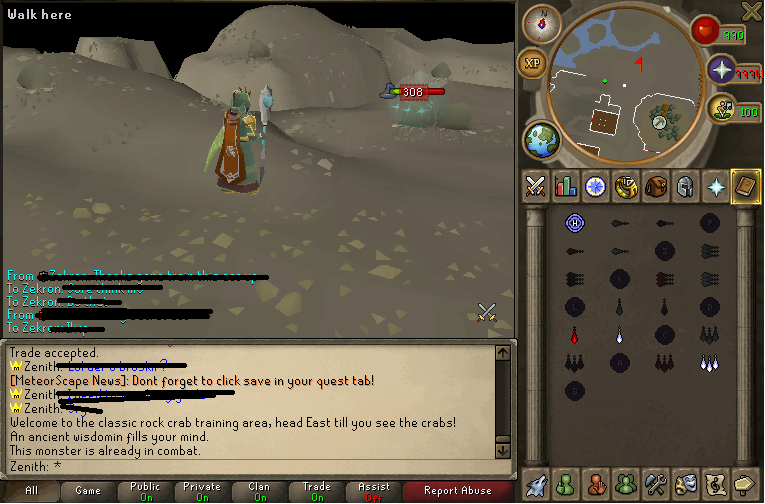 There are so many different ways to train, but we highly recommend traning at Rock Crabs until u get up to lvl 90 + 110. Then u should go to slayer. I will show u how to do that.
---
Slayer
First off, u need a TASK. This task will u get from Duradel at home. U talk to him.
After u have agreed to get a slayer task, this will appear.

Now go and kill the monsters u have been assigned to kil. When u are done, go back to Duradel and get another task. PS (Sometimes u will need high lvl in one spesific skill to kill that, and that beast)
[quote]
Last edited by Zenith on Sun Jul 15, 2012 8:25 pm; edited 2 times in total